Kathleen Wing, BA, LMT, BCTMB
Licensed Massage Therapist, Board Certified in Therapeutic Massage and Bodywork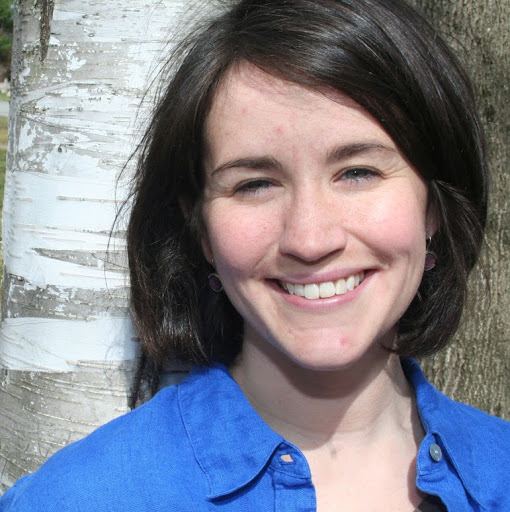 Kathleen is a nationally board certified massage therapist and bodyworker. During two years of volunteer service in a hospital clinic in South America she came to realize the power of positive touch. The experience inspired her to pursue a career in holistic health.

In June 2008, Kathleen received her certification from the Finger Lakes School of Massage in Ithaca, New York, where she developed her approach to the body. This rigorous training program provided her with 1,000 hours of instruction and many opportunities to use massage: from clinical experience in the Cayuga Regional Medical Center's Post-Operative wing to post-event sports massage for a half-marathon at Cornell University. She has since enhanced her understanding of massage therapy with two continuing education workshops in Zen Shiatsu (Japanese bodywork) in 2008, Lomi Lomi (Hawaiian bodywork) in 2009, Perinatal Massage with Amy Hopkins in 2010 and Carol Osborne Sheets in 2011 and Oncology Massage Therapy: Caring for Clients with Cancer with Tracy Walton in 2011.
In January 2011 Kathleen completed the Acupressure Therapy Institute's 730-hour certification program in Acupressure Shiatsu. She enjoyed the opportunity to expand her knowledge of applying principles of Traditional Chinese Medicine to bodywork through two weeks of Seminars and Clinical experience at Zhejiang Chinese Medical University in Hangzhou, China in October 2010 and through a workshop on the Dan Tien (Abdomen) with internationally-renown instructor Kiiko Matsumoto in 2011.
Kathleen completed Level 1 of the Upledger Craniosacral Therapy training in 2012, and is delighted to share techniques from trainings in Thai Yoga Bodywork and Oncology Massage in a Hospital Setting in 2012.
Kathleen established her massage therapy practice in 2008 at Sanctuary Holistic Health Center in Yarmouth, became Assistant Manager of the Center in 2010 and General Manager in 2012. She taught Medical Terminology, Introduction to Massage and Pathology for Massage Therapists courses at Seacoast Career Schools in 2011. She continues to offer informational public presentations presentations for clinicians about the role of Massage Therapy in an Integrative Medicine setting. She was a speaker at the Northeast College Counseling Center Directors' Annual Conference at Bowdoin College in 2011.
Kathleen has served as the Complementary Therapies Coordinator and Oncology Massage Therapist at the Dempsey Center since 2013. The Dempsey Center's Oncology Massage Therapy program is unique in Maine. Its staff includes licensed massage therapists with extensive professional experience working with cancer patients in a variety of hospital-based and clinical settings. Specialized oncology massage therapy trainings completed by the staff are approved by the Society for Oncology Massage, a national organization promoting research, education, and consistent standards of care. Oncology massage therapists integrate input from clients' oncology medical teams in devising and adapting treatment plans as needed.
Kathleen is a Member of and Regional Champion for the Society for Oncology Massage.
* * *
Kathleen's bodywork is best described as integrative massage therapy, drawing on several modalities to create a unique session that addresses her client's concerns and provide deep relaxation and renewal. Sessions may incorporate Swedish, deep tissue, neuro-muscular and shiatsu techniques to address structural misalignments, heal energetic imbalances, and relieve muscular tension for a renewing, relaxing experience. She also offers in-depth, site-specific work for injuries or recurring problems such as frozen shoulder, thoracic outlet syndrome, carpal tunnel syndrome, tension headaches and low back pain. Following this diverse approach to massage every session is different, even for the same client, to treat the current needs.
Kathleen is deeply committed to supporting clients in their individual journeys toward a deeper awareness of a whole self and whole health.

In her spare time Kathleen enjoys community theater, community supported agriculture, contradances, singing, snowshoeing and kayaking. She is learning the fiddle, and tries to fit in a good hike whenever she can with her husband and two little girls.